Happy Holidays from all of us here at Donny's!
We are all dressed up for the holidays and sending out our first newsletter to let you know about a few things!
HOLIDAY HOURS
We have decided to extend our holiday hours to be open Friday, Christmas Day from 4-8 pm and Friday, New Year's Day from 4-8 pm as well! See our full holiday schedule below!
OPEN nightly Monday thru Saturday 4-9 pm ( It's always good to have a reservation for staffing purposes and hours of operation on quiet week nights during winter)
CLOSED Thursday December 24th – Christmas Eve
OPEN Friday December 25th Christmas Day 4-8pm and Friday January 1st New Years Day 4-8pm
NEW YEARS EVE
We are serving from 4-10 pm NYE with our last seating at
9:30pm *Reservations are suggested due to limited space and availability! If you would like to join us please make your reservation soon by calling Monday thru Saturday anytime after 12 noon.
GIFT CERTIFICATES
Available anytime for your gift giving year round as well as the ever popular holiday gift, stocking stuffers and can be sent directly to the recipient if you'd wish! Please call ahead to make sure you receive them in time as we use the U S Postal service-aka snail mail!
*Also a reminder to the buyer and the recipient….they NEVER expire!
CARRY OUT/ CURBSIDE PICK UP
Take out service is available nightly starting with pick up at 4 pm! Orders can be placed anytime during the day by calling our regular business phone number!
EARLY BIRD SPECIALS
Early Birds are back from 4-5pm nightly so please call anytime before 4pm to find out the nightly and Early Bird specials, order for take out or dine in with one of the best views on the peninsula!
NEW YORK STRIP SPECIAL
Our famous New York strip special is back Monday thru Thursdays! 14 ounce Black Angus New York strip for $18.95 through the winter!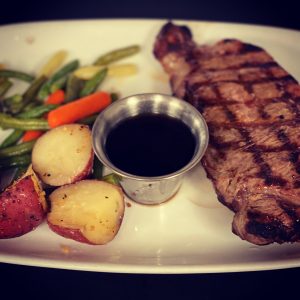 DONNY'S GLIDDEN BURGER
Our first attempt at a gourmet burger was a huge hit this summer during lunch so we have decided to add it to the menu starting next week so stay tuned!! 1/2 lbs ground Angus (ground on site) with Gorgonzola, caramelized onions and merlot sauce makes for a juicy, mouthwatering delicious treat that is sure to tickle your taste buds! (This will be an "in the know" special during this winter until we add it to our printed menus for next season….so now you are able to enjoy while dining in or order to go!)
$16.95 comes with french fries and a choice of soup or salad
Thank you all so much again for all your support it's been a challenging season. We are looking forward to the new year to come and better times ahead!
Happy Holidays!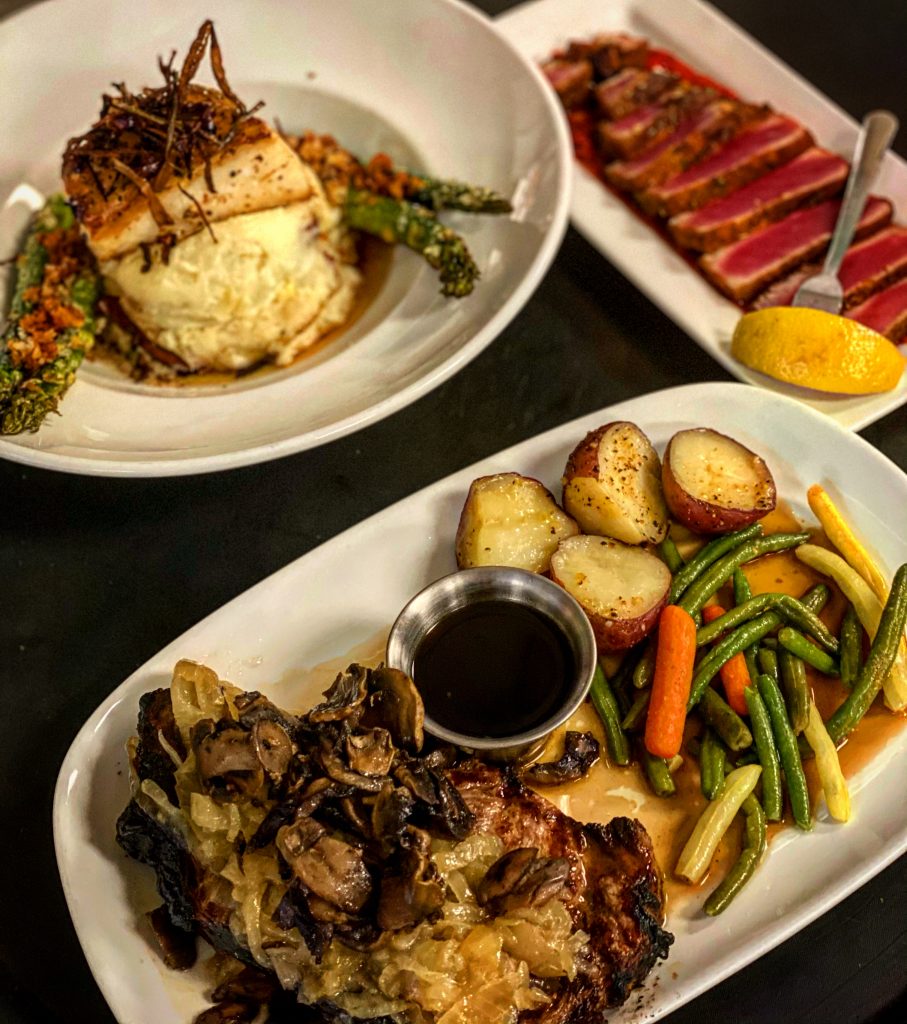 Stay up to date on news and events!